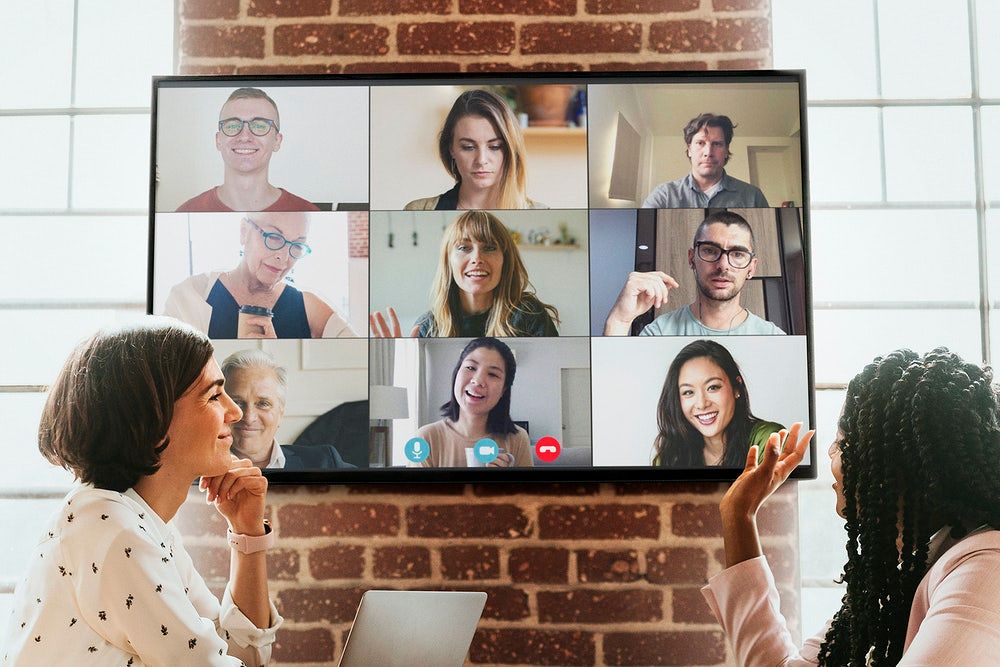 Working from home, distance or distributed work are all synonyms used for remote work. It's when your employees are working from beyond their office space. Your team's work can be working from any location, across different time zones and would connect through online communication tools.
Remote Work - the new reality
Remote work has become one of the fastest-growing trends in the last few years. It's become more popular lately, given the ongoing COVID 19 pandemic. With this rising trend, come new pressures of managing productivity, teamwork, and employee morale. The need is to be quick and effective in our adaptation to this new reality.
Remote work is here to stay for sure! Managing remote teams & their employee engagement levels requires some serious preparation & planning. Setting up some useful strategies is the key to creating a remote working lifestyle that is effective, productive, and, also, sensitive to employee wellbeing.
What is remote working software?
Remote working software includes online communication and networking systems such as video chat or messaging tools, cloud storage, task management applications, etc. One key element of planning and managing remote work is closing down on the remote technology tools that'll be used in order to ensure that your teams stay connected and have smooth working experience. Let's look at some of the essential software tools for remote working.
Essential Remote Work Software tools/ Essential Tools for Remote Working In 2020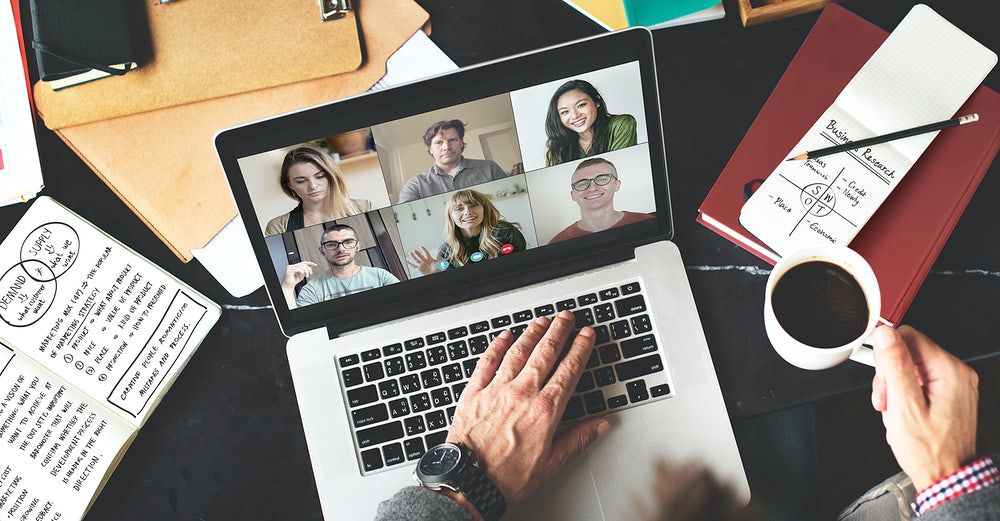 We are social beings after all and the need to interact & connect with our co-workers, teams, etc. is an obvious human need. Human connect forms the essence of remote work. When working with others remotely, it's even more crucial to stay connected with your team and build a progressive work culture.
Here's a list of five types of essential software tools, for remote working a success.
1.Task Management Tools
Task/project management becomes a major challenge when working with remote teams. There are many tools available that care of this -
Trello is a task/project management tool that organizes all projects and tasks into boards. You can have a quick overview of what's being done, by whom, along with the current status. Trello helps organize projects, tasks, for your entire team, very easily.
ProofHub is the project management and online collaboration tool that helps you create tasks with a start and end date and set roles for the whole team. ProofHub can be integrated with other popular apps like, Google Calendar, Outlook, Dropbox, Google Drive, OneDrive, etc, ensuring everything can be brought in one place.
Taskworld seamlessly manages all projects, facilitates tracking tasks and collaboration across multiple projects.
Google Drive Perhaps a tool we are most familiar with is Google drive. If you are not sure about what tool to start with, you can also simply use Google drive. You can create folders (words files, spreadsheets, PPTs) and share it with your teams. Features like view only, view & edit, etc. helps you decide what rights to be given to team-mates while sharing stuff. This also helps keep private data safe even when it's being viewed by your teams.
2.Screen Sharing Software
It's always better to discuss and present ideas with visuals. Can that be done when you're working remotely, yes indeed! tools offering screen sharing technology, enable you to share your screens real-time - show others your desktop and files, presentations, etc. and they can watch you as you walk them your work.
Screenleap is one of the quickest possible ways to share screens. It's ideal in cases where you have to give a quick tutorial or present to a client without asking them to download or install the software.
TeamViewer lets you access others' computers remotely, for this you need to get the application installed in your system and also the necessary login details. TeamViewer's system is reliable & safe.
Clapboard allows you to record your screen and webcam to tell your story, if has in-built on-screen editing tools to highlight your message and you can then instantly share on all major platforms, you also get your own video URL.
A lot of online communication apps like Zoom, Skype, Google Meet also have the feature of sharing screens as you go about giving a presentation or having a discussion. Slack has built-in screen sharing features too.
3.Focus apps/Productivity Boosters
The KPIs for remote work will definitely be different than the normal times, having said that, ensuring productivity is among the prime focus points for organizations moving towards a remote work scenario. There are also tools to help employees avoid distractions and stay focused.
Focus booster is a tool that applies the Pomodoro technique, to help people overcome distractions, maintain focus, stay fresh, and still finish work on time. Your teams get a better understanding of how you use your time and maximize your productivity as a result.
Todoist allows you to create tasks/projects, add notes, upload files, and set reminders, flags. It also lets you track performance on productivity charts. It's like a one-stop-shop for managing teams effectively and getting work done efficiently.
Evernote & Skitch Evernote is a great solution for teammates working remotely. You can keep all your notes organized, and sync them automatically across all your devices, you can also add handwritten notes, take pictures of documents, you can also save website screenshots directly to your Evernote account, using the Evernote web clipper.  Skitch is a value-added tool offered by Evernote, with Skitch you can get your point across with fewer words using annotation, shapes, and sketches so that your ideas become reality faster.
4.Remote Communication Tools
Interacting and connecting with your teams is imperative; whether it's work-related or a casual check on their well-being.
Slack is among the most popular remote office communication tools for remote workers. It offers features like managing projects, setting reminders, assigning teams, planning launches, and openings, reviewing employee and sales contracts, and more. Slack can also be integrated with many other apps.
Workplace by Facebook enables your organization to connect all of your employees into the same network. It offers - live video streaming, voice and video calls (on both desktop and mobile), a news feed, integration with other cloud-based tools like G-suite, Dropbox, and much more.
Google Meet/Hangouts is perhaps the easiest of the lot. You can host/attend an unlimited number of meetings, if offers live captioning during meetings, it's compatible across devices, it supports adjustable screen layouts, and much more. It's also now free for everyone.
Microsoft Teams is another excellent business communication tool. This was added to the Office 365 suite of services in 2016. Right from messaging, calling, video meetings and file sharing, scheduling meets, Microsoft Teams provides everything. Additionally, Security is another area in which Microsoft Teams stands apart from most of its competitors. Businesses of all sizes can use Teams.
5.Time Management Tools
Managing your time and being able to balance between work and household chores are ant art employees across the world have to ace.
RescueTime is a time tracking tool that works in the background on your computer, phone, or tablet to and shows exactly how you spend your time, no manual entry required.
Toggl is a simple time tracking app, that lets you divide your hours by projects, clients, and other tasks.
Hubstaff helps organizations track the active working hours of teams; it also provides online timesheets. Your teams can clock in and out from anywhere. Hubstaff allows linking the time/work tracking with billing and payroll.
Conclusion  
Managing remote teams and ensuring productivity can be very challenging, especially in a remote work scenario. It's time for organizations worldwide to build a strong, progressive, and dynamic organizational culture.  
Tools for remote working, discussed above are ways and means to make sure your teams are flexible enough & stay connected to their organizations. Choose a tool that best suits your business and to which your people can easily adapt. Also, do not go overboard with using these tools, keep it simple, you don't want your employees to stress over this too, we are as it is facing a pandemic situation.