Intelligent Hiring
Why you need a technology platform for your hiring processes?
Automate your hiring and improve your recruitment efficiency and effectiveness with Skillate's AI-powered solutions.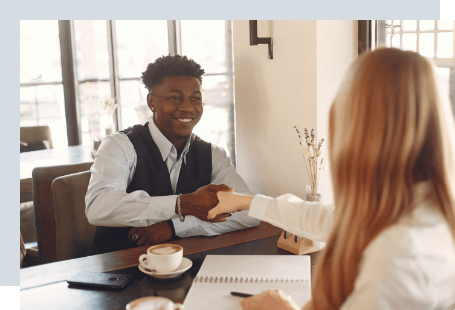 Attract Quality Talent
Our AI-based JD Assistant provides real-time feedback to recruiters on the quality of the job descriptions. Better JDs attract better candidates.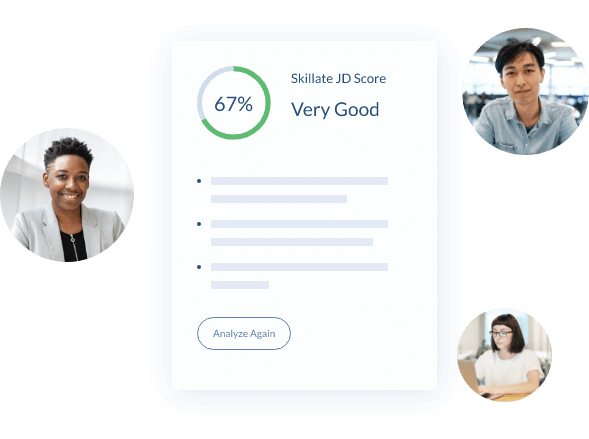 Rediscover Candidates
Use your existing database to minimize external dependencies like staffing companies, job boards. Skillate matches past candidates with the current opening on the basis of AI-backed scores.
Replace Pre-screening Calls
Our AI-powered chatbot eliminates pre-screening calls and figures out 'information beyond resumes.' (ex: notice period, intent to relocate, salary expectations, etc.)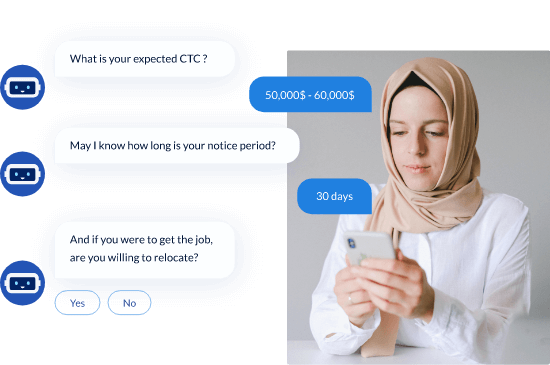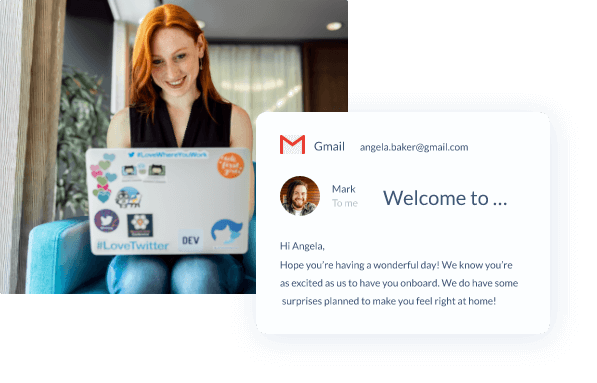 Personalized Post-offer Engagement
Skillate allows you to run campaigns to keep the candidate engaged. Our predictive analytics gauge the sentiment of the candidate to reduce post-offer dropouts.
Automate Interview Scheduling
Skillate Chatbot automatically converses with the hiring manager and the candidate to find common timings and blocks the calendar accordingly. The chatbot minimizes the back and forth of scheduling and rescheduling.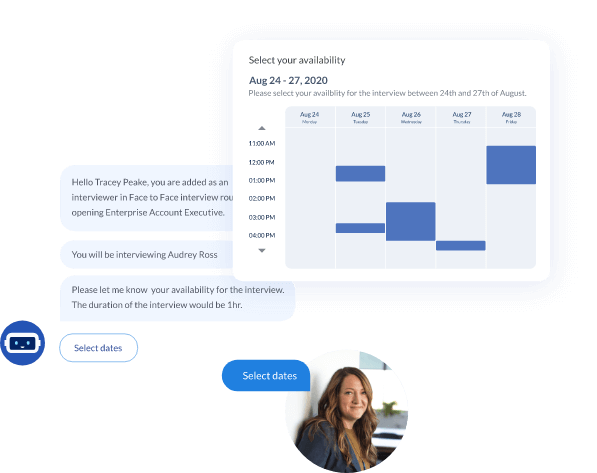 95%
Screening time
reduced
25%
decrease in agency
dependency
3X
increase in finding
the right candidates