Candidate Experience
Do you have a competitive edge to attract the best talent?
Make your hiring process more efficient and transparent to improve your organization's employer branding.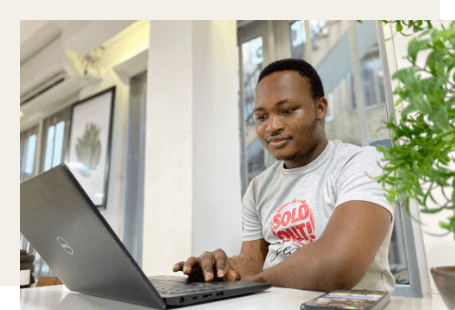 Easy-to-Fill Application
Skillate resume parser auto-fills the application forms on your career page to make the process faster and easier for the candidates.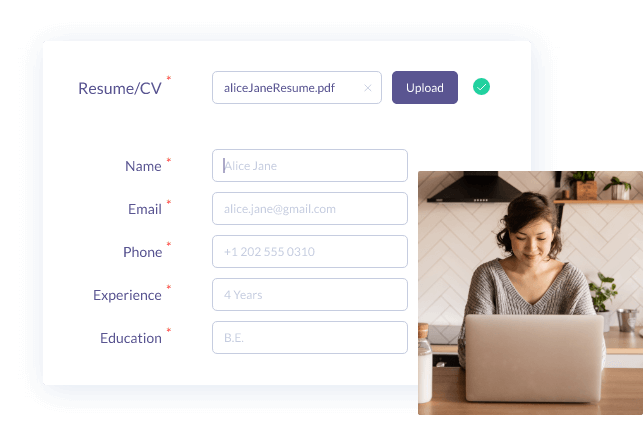 Profile-Job Mapping
Skillate matching engine mines the suitable profile from the talent pool and maps it automatically to all the relevant job requisition. This provides the candidates with an increased chance of landing a job.
Chatbot Screening
Our AI-powered chatbot eliminates pre-screening calls and figures out 'information beyond resumes.' (ex: notice period, intent to relocate, salary expectations, etc.)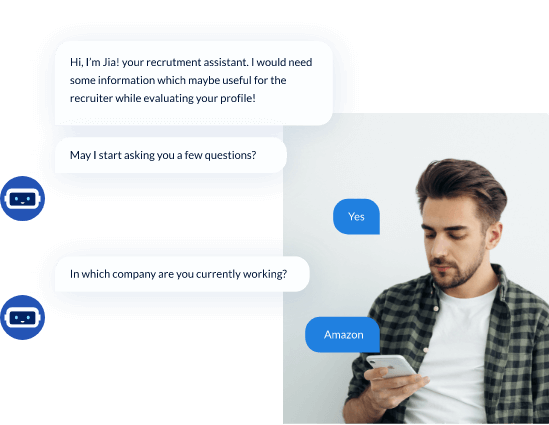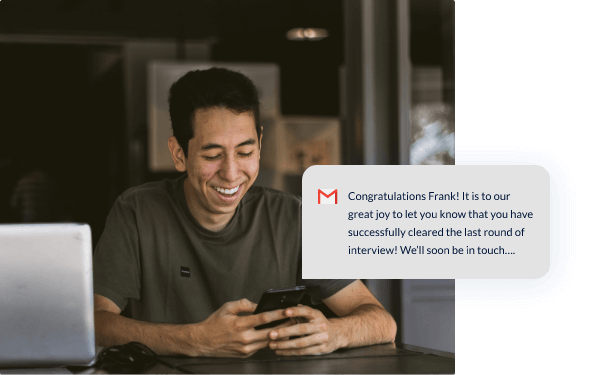 Real-time feedback
The Skillate system notifies the candidates in real-time about the status of their application via push notifications.
Feedback from Candidates
Skillate Chatbot automatically converses with the hiring manager and the candidate to find common timings and blocks the calendar accordingly. The chatbot minimizes the back and forth of scheduling and rescheduling.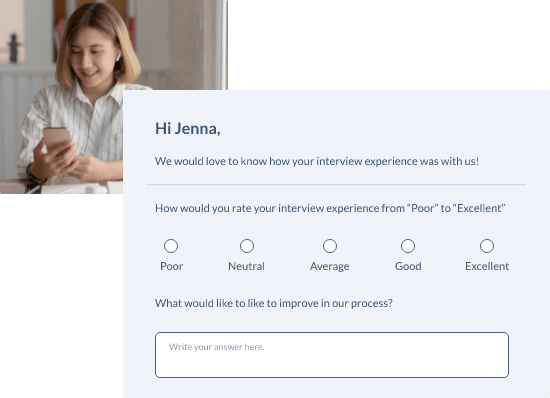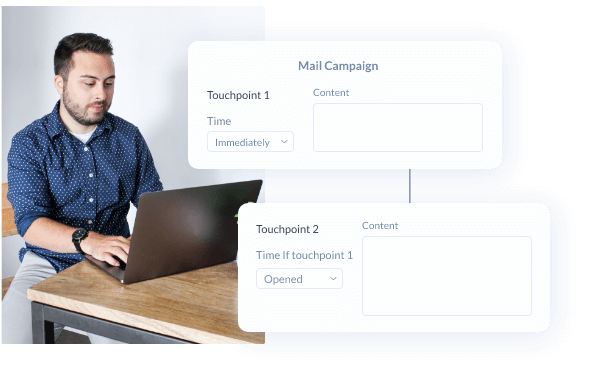 Candidate Engagement
Leverage Skillate solutions to openly communicate and easily convert passive candidates into active job seekers.
74%
Increase in Candidate
Engagement
2.2X
Increase in
conversion
57%
Chatbot responses
in 24Hrs